Alumni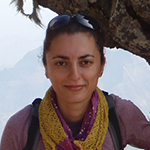 Shaya Honarvar – Indiana University Purdue Fort Wayne
Dr. Shaya Honarvar was the Drexel University Coordinator for the CABAlliance and Associate Director of the Bioko Biodiversity Protection Program. Her research focused on population dynamics of marine turtles nesting on Bioko Island and on physiological/ecological aspects of gas exchange of their eggs. Shaya started two conservation projects on Bioko. The Drill Project is a conservation initiative focused on producing a wildlife documentary on the endangered drill monkey, as well as collecting behavioral data for this species. She also established the Bioko Heirloom, a micro-enterprising project helping local women of small villages handcraft jewelry from indigenous materials. Shaya is now a Research Assistant Professor at Indiana University Purdue Fort Wayne.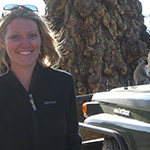 Grainne McCabe – Bioko Biodiversity Protection Program
grainnemichellemccabe@gmail.com
Dr. McCabe is a former post-doctoral research associate with the Bioko Biodiversity Protection Program through Drexel University and Universidad Nacional de Guinea Ecuatorial. She is a biological anthropologist specializing in primate behavior, ecology and conservation. Grainne's recent research has focused on the reproductive ecology of wild monkeys in Tanzania using an integrative approach combining behavioral, ecological, nutritional, endocrinological and parasitological data to gain a better understanding of the factors impacting reproductive success in an endangered primate. Dr. McCabe received her Ph.D. from the University of Texas at San Antonio and her M.A. from the University of Calgary, Canada, in Primatology. Grainne is now leading the Higher Education and Research Officers at the Bristol Zoological Society.