Other Researchers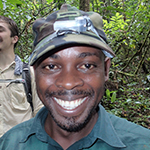 Abwe Enang Abwe - Ebo Forest Research Project
Abwe is the Monitoring Coordinator for the Ebo Forest Reseach Project in Cameroon. For the PIRE project, he is carrying out year-round fieldwork for the plant study of Sarcophrynium prionogonium in Mbam et Djerem National Park and the Ebo Forest.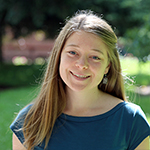 Zoe Anton – Gabon-Oregon Transnational Research Center, University of Oregon
Zoe joined the Gabon-Oregon Center in June 2013 and works in both Eugene and Gabon advancing the GOC's urban sustainability efforts in both centers. Previously, Zoe was Sustainability Manager for The Prince's Foundation for Building Community and its trading subsidiary Community Capital, Ltd. where she specialized in urban sustainability, working with communities, corporations and governments to develop sustainability policies for live projects and long-term planning throughout the United Kingdom, Canada, the United States, Sierra Leone, and Gabon. Zoe received her M.Sc. in Environmental Policy and Regulation from the London School of Economics and Political Science (LSE) after earning a B.A. (Cum Laude) from the University of Oregon and completing additional studies at the Université de Poitiers, France. Zoe is also an active member of Engineers Without Borders in Libreville, Gabon.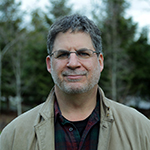 Eric Benjaminson – Gabon-Oregon Transnational Research Center, University of Oregon
Eric Benjaminson grew up on a sheep ranch near Brownsville, Oregon. After graduating from the University of Oregon's Clark Honors College with a degree in history in 1981, he joined the U.S. Foreign Service and served mostly overseas for 32 years. He specialized in science/technology/environmental issues and in Africa and has served in Nigeria, Ivory Coast, Canada, China, Burkina Faso, Belgium, Sweden and Namibia. He finished his career as U.S. Ambassador to Gabon and to Sao Tome & Principe. Eric started in his position as Executive Director of the Oregon branch of the Gabon-Oregon Transnational Research Center on Environment and Development in December 2013. He also occasionally lectures on African studies and cross-cultural communications. Eric speaks French as well as serviceable Russian and Swedish.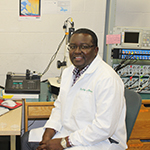 Francis Bivigou – Gabon-Oregon Transnational Research Center, Libreville, Gabon
francis.bivigou@gabon-oregon.com
Francis Bivigou is a biomedical engineer who has been working for more than 10 years as a researcher at the Gabonese Institute of Pharmacopea and traditional Medicine. Born in Mouila, Gabon he did all of his primary and secondary school in London and New York. After obtaining his baccalaureate in Libreville, he graduate from the University of Science and Technical studies of Masuku (USTM) in Franceville, then continued his studies in Abidjan, Côte d'Ivoire, where he obtained a Master's degree in Animal Physiology. Eager to complete his scientific studies with more technical and practical training, he was admitted to one of the best biomedical engineering Schools in France, the Technological University of Compiegne (UTC). On top of his scientific skills, Francis Bivigou also has experience in American and Gabonese administration, after serving as Translator and Protocol Assistant at the US Embassy in Libreville and as an advisor at the Presidency of the Gabonese Republic.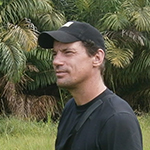 Anthony Chasar – Center for Tropical Research, UCLA
Anthony is a Staff Associate Researcher at the Center for Tropical Research in the Institute of the Environment and Sustainability at the University of California, Los Angeles. As part of the PIRE project, Anthony will be helping coordinate and carry out sample collection in Cameroon and Gabon. In addition, he will work with other project members to develop genetic markers for a number of the taxa being studied in order to identify regions of high genetic diversity. Anthony has worked in Central Africa for many years and his previous work includes avian influenza surveillance, the distribution and prevalence of avian blood parasites and looking at the long-distance movements of African hornbills.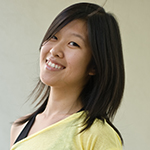 Sirena Lao – Center for Tropical Research, UCLA
Sirena is a lab technician in the Smith Lab at UCLA. For the PIRE project, she will conduct lab research on the target taxa and assist in developing transcriptomes. She has previously worked on preparing libraries for methylome analysis and whole genome sequencing. Sirena is broadly interested in conservation and ecosystem management, especially in the face of climate change and human development.