Students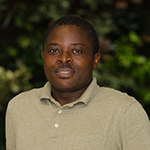 Ekwoge Enang Abwe - Ebo Forest Research Project / Drexel University
Ekwoge is the project manager for the Ebo Forest Research Project in Cameroon and is currently a graduate student at Drexel University studying for his PhD. In 2013 he was awarded the Whitley Award for his conservation work in Cameroon. His current interest is to look at the sustainability of the bushmeat hunting and trade in and around the Ebo forest – the role of this on the biodiversity of the forest, the livelihoods of local people, the traders (wholesalers and retailers) as well as the final consumers in large cities.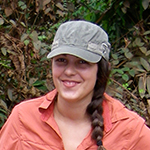 Rayna Bell – Cornell University
Rayna is a fifth year PhD student in Ecology and Evolutionary Biology at Cornell University studying diversification in Central African treefrogs. When she's not in Africa searching for frogs, or collecting data in the evolutionary genetics lab, she teaches biology to Cornell undergraduates.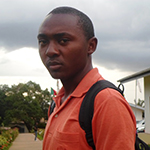 Michel Arnaud Dongmo Kenfak – International Institute of Tropical Agriculture (IITA), Cameroon
Michel is a first year PhD candidate at the University of Yaoundé I carrying out his research at the International Institute of Tropical Agriculture (IITA). He is interested on the effect of global climate change on various insect species. For his Master's degree, he modelled the potential distribution of the African invasive fruit fly Bactrocera invadens under climate change scenarios. Under the supervision of Dr Rachid Hanna and Dr Timothy Bonebrake, Michel is studying the plastic response of different population from different ecologies of the Light bush Brown butterfly Bicyclus dorothea to warming climate scenarios; he is also studying the genetic diversity of this butterfly across different ecologies of Cameroon. Results from this study will lead to develop strategies to conserve tropical biodiversity under future climate change.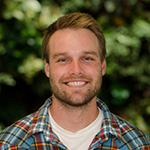 Bryan Featherstone – Drexel University
Bryan Featherstone received his B.S. from the University of Minnesota in 2010. Once complete, he started work as a field research assistant for multiple government organizations and NGO's. He first started with the BBPP in 2012 as a manager for the Moaba camp, and has continued working with the BBPP as the Moraka camp manager and Moka Wildlife Center Director. He began work towards his Ph.D in 2015 with Dr. Gonder studying microbiomes in Cercopithecus monkeys along an elevational gradient on Bioko.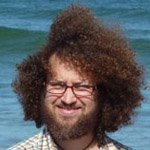 Gabriel Fiorini – University of New Orleans
Gabe is a graduate assistant studying with Dr. Nicola Anthony, and starting in May 2013 he will begin research on the African puddle frog Phrynobatrachus auritus for the CABAlliance. He will be involved in both field and laboratory work with P. auritus, aiming to create a biogeographic map of the species' genetic and phenotypic diversity across our study range in Gabon and Cameroon.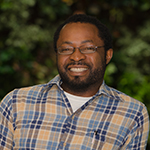 Demetrio Bocuma Meñe – Drexel University
demetrio.bocumamene@drexel.edu
Demetrio is originally from Bioko Island, Equatorial Guinea and he is a third year Ph.D. candidate studying with Dr. Gail Hearn. His research is focused primarily on biodiversity conservation policies and their implementation in Equatorial Guinea. Deme attended the National University of Equatorial Guinea for his undergraduate.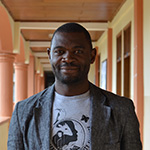 Serge Alexis Kamgang – Garoua Wildlife College, Cameroon/Université d'Abomey-Calavi, Benin
Serge is a lecturer at the Garoua Wildlife College in the Department of Mammology and Wildlife Management as well as a Ph.D. student at the University of Abomey Calavi in Benin. He is studying the effects of habitat variation of the density and community structure of chimpanzees across a wide range of habitats within Mbam & Djerem National Park in Cameroon. Serge was also an instructor for the 2015 CABAlliance Undergraduate Field Course in Cameroon. He pursue a Postgraduate Diploma in International Wildlife Conservation Practice at WildCRU (Wildlife Conservation Research Unit), Department of Zoology, University of Oxford, UK.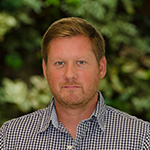 Steve Miller – Drexel University
Steve is a first year PhD candidate within the Biology department at Drexel University. His main research interests are wildlife disease ecology and conservation, specifically as they relate to anthropogenic activity and climate change. Currently, Steve is working on a new road impact assessment study on Bioko Island in Equatorial Guinea focusing on species diversity, abundance and possible pathogen transmission.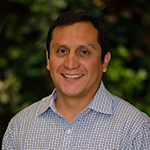 Miguel Pérez-Pérez – Drexel University
After receiving Bachelor's and Master's degrees in Biology from the National Autonomous University of Mexico, Miguel worked as the Curatorial Assistant at the Botany Department of he Academy of Natural Sciences of Drexel University for four years where he was involved in the Global Plant Initiative. Miguel is currently beginning his PhD research at Drexel University in Dr. Katy Gonder's lab, studying the Giant Lobelia plant. As a member of the CABAlliance, he is assisting with the plant experiment along with other members of our group.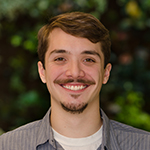 Paul Sesink Clee – Drexel University
Paul is a Ph.D. candidate studying with Dr. Mary Katherine Gonder at Drexel University. Paul completed his Masters research on ecological niche modeling of suitable habitat for chimpanzee populations in Cameroon and Nigeria as well as their niche evolution under threat of climate change. In addition to Cameroon, Paul has extensive fieldwork experience in South Africa's Kruger National Park where he completed his undergraduate thesis and worked as a safari/field guide. He is now working in Cameroon and Bioko Island, Equatorial Guinea with Dr. Gonder studying the ecology of various diseases and is also assisting with the chimpanzee study and plant common garden experiment for this project. Paul is also the webmaster for the CABAlliance website.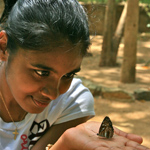 Christie Sukhdeo – University of New Orleans
Christie is a Ph.D. student studying with Dr. Nicola Anthony. She has a broad interest in the fields of ecology, evolution, and conservation biology of tropical forest fauna. Christie graduated from the City College, City University of New York in 2011 with a B.S. in Biology and initial certification in secondary education. She joined the Anthony Lab in Fall 2012 as a NSF graduate research fellow. She has conducted research on the phylogeography of a widespread tropical butterfly Melanitis leda, and participated in a Buddhism and biodiversity conservation project in Sri Lanka and Thailand. For her Ph.D, Christie plans to conduct research with butterflies as an indicator taxon to assess some key conservation issues.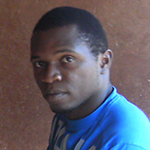 Geraud Tasse Taboue – University of Buea
Geraud is a Ph.D. student working in Dr. Eric Fokam's lab on the plastic adaptive responses of animal species to global climatic change. Using the small puddle frog Phrynobatrachus auritus, he will investigate how phenotypic plastic responses contribute to the mechanisms animals would employ to yield to the pressure exerted on them under the current global change in climate. Geraud's research interests are in animal biology, ecology and husbandry to develop strategies that would lead to the reduction of threats on vulnerable species and ecosystems.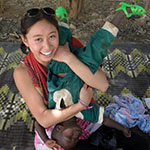 Madeline Tiee – University of California, Los Angeles
Madeline is a Ph.D. student studying with Dr. Thomas Smith. Her research focuses on studying the spatial dynamics of disease transmission within bats, specifically aiming to understand how environmental and ecological correlates such as population structure, migration, and human land-use affect viral diversity, genetic structure and transmission patterns. Madeline hopes to conduct her research in Gabon and Cameroon and incorporate morphological and genetic data from her bat species as an additional focal taxa to this research project.